Breitner: meisje in kimono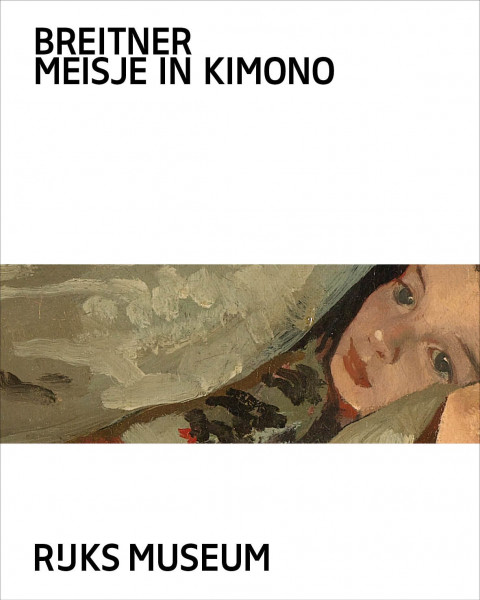 Your purchase supports the Rijksmuseum
World wide shipping
Secure payment
| | |
| --- | --- |
| Article number | W15058 |
| Language | Nederlands |
| Author('s) | Suzanne Veldink |
| Number of pages | 98 |
| Height | 25 |
| Width | 20 |
Your purchase supports the Rijksmuseum
World wide shipping
Secure payment
Tussen 1893 en 1896 schilderde George Hendrik Breitner dertien maal een meisje in een rode, witte of blauwe kimono. De reeks behoort tot zijn bekendste werk. Breitners model was Geesje Kwak, aanvankelijk nog maar 16 jaar oud. De ene keer staat ze voor de spiegel terwijl ze een oorbel indoet, de andere keer ligt of zit ze bevallig op een divan. Haar jonge onschuldige gezicht en ranke lichaam dragen sterk bij aan de uitstraling van tere sensualiteit die alle schilderijen kenmerkt.
De 'kimonomeisjes' waren in 2016 voor het eerst zij aan zij te zien in het Rijksmuseum. Dat bood de unieke kans de volgorde te achterhalen waarin de werken tot stand kwamen. De schetsen, studies en foto's die Breitner van Geesje maakte, komen eveneens aan bod. Nieuw technisch onderzoek wees uit dat hij deze voorbeelden niet letterlijk volgde en al schilderend nog veranderingen aanbracht. Ook blijkt dat Breitner doeken hergebruikte. Zo gaat er onder een van de Geesjes een voorstelling van een vrouw schuil, mogelijk een naakt.
De schilderijen werden meermaals ingestuurd naar tentoonstellingen − ook door de kunstenaar zelf – en uit recensies en herkomstgegevens van de werken wordt duidelijk dat ze al snel een eigen plek veroverden in de reputatiegeschiedenis van de kunstenaar. Tot op de dag van vandaag zijn Breitners meisjes in kimono buitengewoon geliefd, zowel bij hun eigenaren als bij talrijke museumbezoekers.