Breitner: meisje in kimono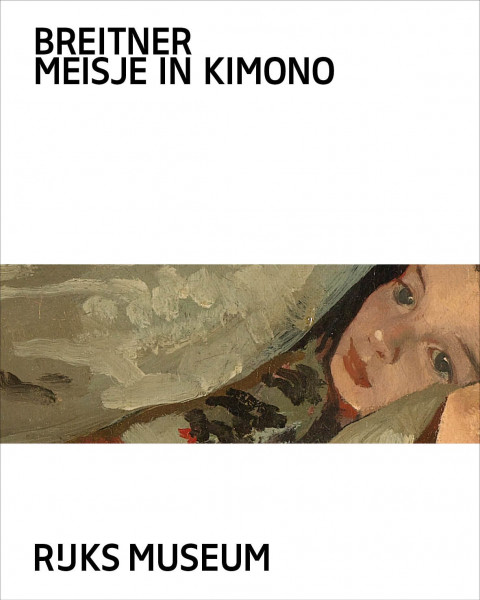 Your purchase supports the Rijksmuseum
World wide shipping
Secure payment
| | |
| --- | --- |
| Article number | W15058 |
| Language | Nederlands |
| Author('s) | Suzanne Veldink |
| Number of pages | 98 |
| Article group | W1 |
| Height | 25 |
| Width | 20 |
| Category | Overige publicaties |
Your purchase supports the Rijksmuseum
World wide shipping
Secure payment
Between 1893 and 1896 George Hendrik Breitner painted thirteen times a girl in a red, white or blue kimono. The series is one of his best-known work. Breitner's model was Geesje Kwak, initially only 16 years old. Sometimes she stands in front of the mirror putting on an earring, other times she lies or sits gracefully on a divan. Her young, innocent face and slender body contribute strongly to the aura of delicate sensuality that characterizes all paintings.
The 'kimono girls' were on display side by side in the Rijksmuseum for the first time in 2016. This offered a unique opportunity to find out the order in which the works were created. The sketches, studies and photos that Breitner made of Geesje are also discussed. New technical research showed that he did not follow these examples literally and made changes while painting. It also appears that Breitner reused cloths. Underneath one of the Geesjes, for example, there is a representation of a woman, possibly a nude.
The paintings were submitted to exhibitions several times – also by the artist himself – and it is clear from reviews and provenance data of the works that they quickly conquered their own place in the artist's reputation history. To this day, Breitner's girls in kimono are extremely popular, both with their owners and with numerous museum visitors.